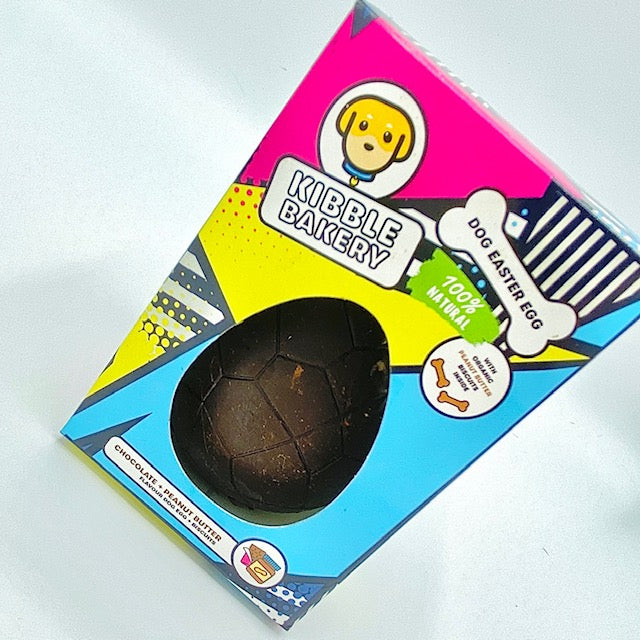 100% Peanut Butter + Carob Dog Easter Egg Filled with Organic Peanut Butter Biscuits
100% Peanut Butter + Carob Dog Easter Egg Filled with Organic Peanut Butter Biscuits 
The Kibble Bakery 100% carob Dog Easter Eggs are back and this year they are better than ever, with our very own recyclable boxes packed full of mini peanut butter bone biscuits.
The Kibble Bakery individually hand crafted Dog Easter Eggs can be personalised for FREE with your dogs name.
As always, The Kibble Bakery Dog Easter Eggs are handmade in our five star food hygiene rated, DEFRA approved hound kitchen.
Made from 100% pure carob and Xylitol free peanut butter, with absolutely no added salts, sugars, preservatives or nasty additives. All gluten, wheat, grain and dairy free!
Add your Dogs Name in the Notes when placing your order and we'll write it on your egg!