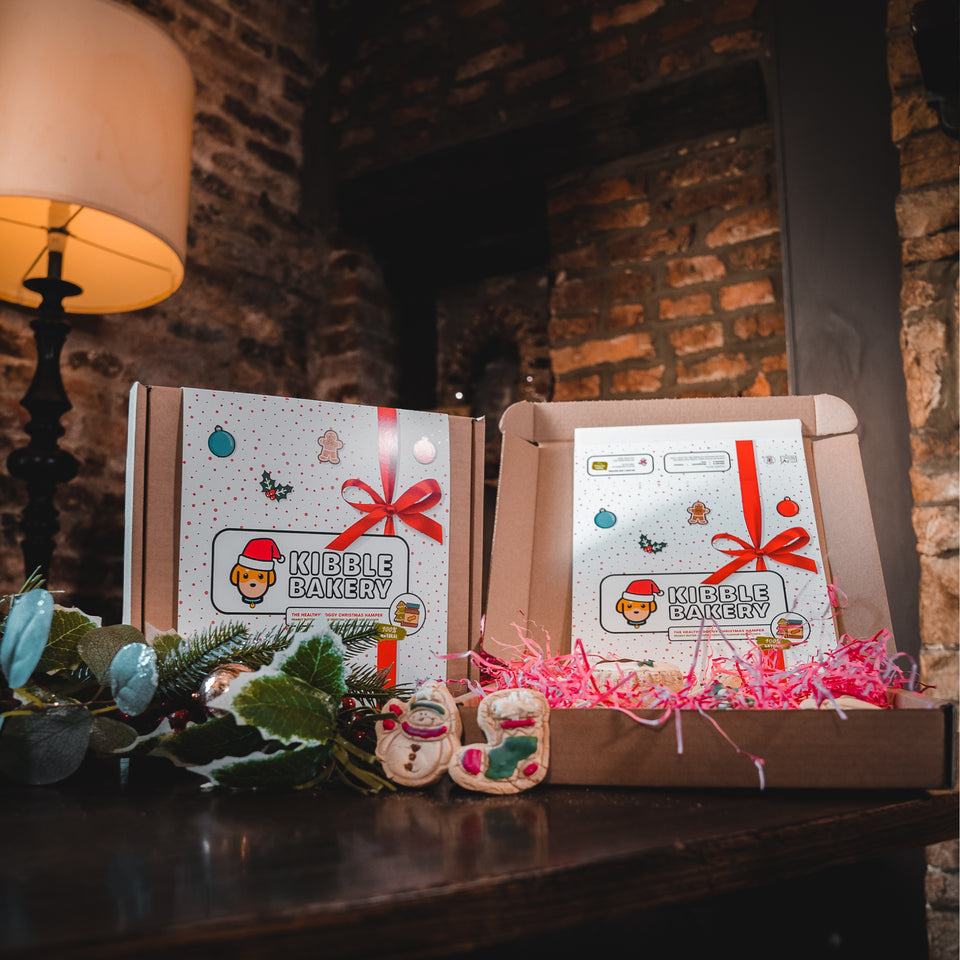 The Healthy Doggy Christmas Hamper
The Kibble Bakery Healthy Doggy Christmas Hamper
Peanut Butter + Festive Frosting Flavour Dog Biscuits
The 2023 Kibble Bakery Doggy Christmas Hampers are packed with handmade 100% natural peanut butter festive biscuits, topped with a variety of Beetroot, Carob, Spirulina and Turmeric frosting. Each box contains 8 hand-cut, individually iced festive themed biscuits:
A Candy Cane, Gingerbread Man, Christmas Tree, Christmas Stocking, Santa Paws, A Christmas Pudding, Rudolph and Snowman.
As always, all of our biscuits are free from wheat, gluten, grain + no added sugars, salts or preservatives.
All packaged up in our new festive packaging all ready to pop under the tree for the perfect Christmas dog gift.
NOTE:
Post My Hamper ASAP - Posted within 3/4 Days.
Post My Hamper In Time For Christmas - Posted on Tuesday 19th December.
Hampers also available for collection, don't forget to select your collection location: Hebden Bridge or Skipton.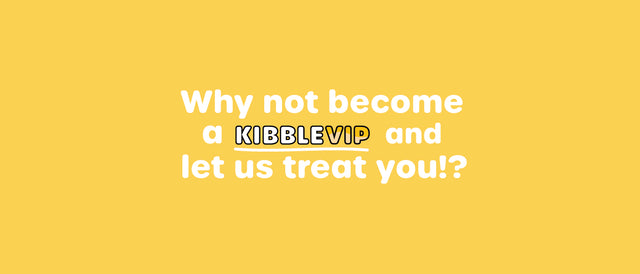 REVIEWS
TRIPADVISOR TRAVELERS CHOICE 'BEST OF THE BEST' 2020 + 2021
"I couldn't recommend Kibble Bakery + Kibble Dog Spa more... My little pooch got pampered whilst we had a delicious lunch. A warm, cosy, dog friendly place to enjoy breakfast, lunch + treats for you and your dogs."
AMY HAYWOOD - FACEBOOK
My Great Dane Duke absolutely loves it at Kibble Bakery! He's a massive fan of the doggy menu, with frequent takeaways of pupcakes. Today we tried out Kibble Dog Spa. Duke got straight into the bath and was taken care of by the lovely groomer who has done a fabulous job. He now smells minty fresh and his fur is super soft. I highly recommend the groomers.
SAFIRA PINK - FACEBOOK
Lovely dog friendly cafe, really enjoyed our visit for my furbaby's birthday. He absolutely loved his pupcake and our hot chocolate was delicious! Really friendly staff and cosy atmosphere. We'll definitely return again.
JULIE INGHAM - FACEBOOK
What an absolute delight to stumble upon Kibble Bakery whilst visiting Skipton with our two dogs. Quality food, superb atmosphere and great staff. Brilliant to see somewhere that caters for dogs as well as humans. Highly recommended to visit with or without a dog.
PAUL JOHNSON - FACEBOOK
When I saw this place online when searching for cafes to visit on our holiday, it went straight on my list of 'must-do's' and it didn't disappoint! We enjoyed our human food as much as our dog enjoyed his hound menu. The raspberry iced latte was the nicest coffee I've ever had. I wish we lived closer!
NICOLA ALLEN - FACEBOOK
I always make sure to get my pooch a pupcake on his Gotcha Day. This year I ordered him a doggy birthday box. When I went to collect the box... which was packed full of goodies... they gave Cookie a pupcake aswell. I was absolutely thrilled and would highly recommend their online service or visit in person if you can.
ORN-JANE CUMISKEY - FACEBOOK
Our favourite doggy hangout. The food is amazing and the service is second to none. Happy smiling faces are always there to great you + give your dogs just as much attention as you. We never come away empty handed as both the human and hound treats are just too good to resist. Such a lovely family run business that deserves all the credit!
LARA JESSOP - FACEBOOK