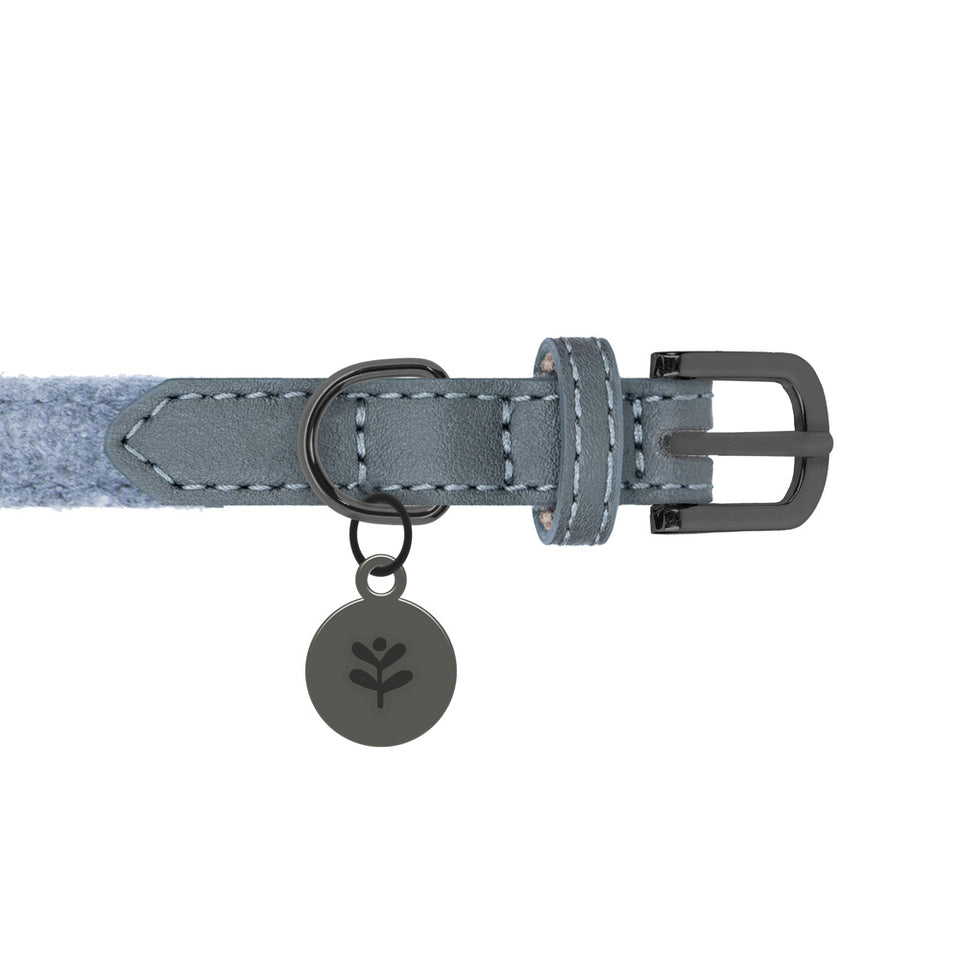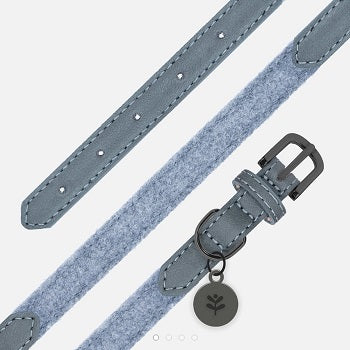 Sotnos Classic Grey Collar
SOTNOS CLASSIC GREY COLLAR
Dogwear design inspired by Scandinavian outdoor lifestyle.
Sötnos is a luxury dogwear brand which specialises in creating fashionable clothing and accessory items for your four legged friend.
When Sötnos first launched back in 2015, we had a core range consisting of 3 jumpers and 3 coats. Our range has now expanded and we have also introduced a range of beautiful collars & leads.
Our range of jumpers are super snuggly and are made of luxury quality knits. Our range of coats also consists of 3 shower proof coats which are perfect for light rain and winds, and 2 waterproof coats which are great for very wet and windy weather conditions!
Our range of collars & leads includes a variety of designs, from bold prints, to bright neons, and classic neutrals, so you are bound to find the perfect design for your dog.
The Grey Classic collar is a timeless classic, the hint is in the name.
This high quality item is made from a beautiful, soft-finish, grey nylon and PU leather for a smart and sophisticated look for your dog. This collar has a matching lead available too, the perfect pair!
Complete with a black chrome embossed tag, lead loop & buckle. This collar is also made a soft-finish, tough nylon and PU leather which is super durable & and easy to clean!
Kibble Bakery+ Coffee House is an independent family run dog café and bakery based in Skipton.
Kibble Bakery online aims to be your 'One stop dog shop' and focus on sourcing contemporary design to help you have a 'trendy ass pooch' So, we scour the world to bring quirky and unique pieces to make your pup stand out from the crowd. We love finding them super special pieces that you can't find around every corner. We work with designers from America, Australia, Sweden, and of course here in the UK. You are bound to find something extra special just like your four legged friends!
Sizing Available: (width x length)
Small - 1.5 x 26cm
Large - 2.0 x 44cm