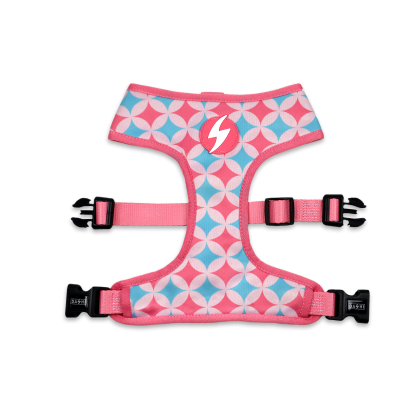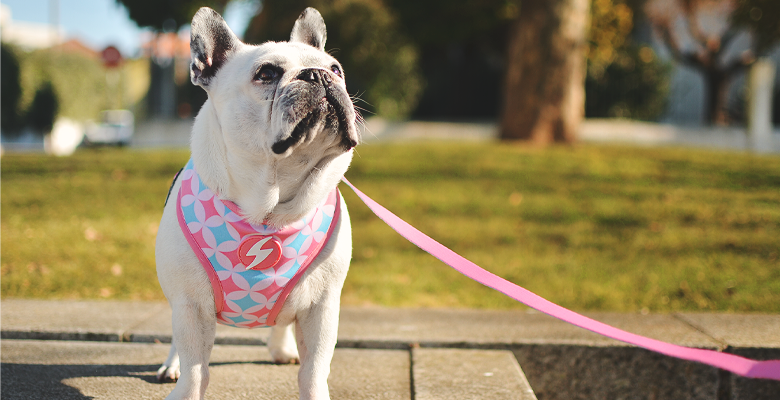 Dashi Coral Harness
DASHI CORAL HARNESS
Meet the new brand to join Kibble, Dashi™, a Portuguese brand 🇵🇹 of pet accessories, a brand with its own style, a perfect mix between the loving side, but at the same time rebellious.
Introducing the Dashi Coral Neo Dog Harness: The Perfect Blend of Style and Comfort
Are you searching for a dog harness that combines fashion-forward design with maximum comfort? Look no further than the Dashi Coral Neo Dog Harness! Crafted with care and precision, this harness is designed to provide a secure and comfortable fit for your furry friend while turning heads wherever you go.
Made with premium materials, the Dashi Coral Neo Dog Harness ensures durability and longevity. The coral-colored neoprene fabric is not only aesthetically pleasing but also water-resistant, making it perfect for outdoor adventures in any weather. Your pup will stay dry and comfortable, no matter the conditions.
This harness is designed with both functionality and style in mind. The adjustable straps allow for a customized fit, ensuring that your dog feels snug and secure during walks or outdoor activities. The sturdy D-ring on the back provides a reliable attachment point for leashes, allowing you to maintain control while on the go.
With the Dashi Coral Neo Dog Harness, safety is never compromised. The reflective stitching enhances visibility during low-light conditions, providing an extra layer of protection during nighttime walks. You can have peace of mind knowing that your furry companion is both stylish and safe.
Whether you have a small-sized breed or a larger dog, the Dashi Coral Neo Dog Harness is available in a range of sizes to accommodate various breeds and body types. Please refer to our size guide to find the perfect fit for your canine companion.
In summary, the Dashi Coral Neo Dog Harness is a must-have accessory for pet owners who value both style and functionality. With its eye-catching design, comfortable fit, and durable construction, this harness offers everything you need to keep your furry friend secure and fashionable during every adventure. Order yours today and take your walks to the next level!
COMPLETE THE LOOK
Why not try the harness with the matching CORAL LEAD  for the perfect set! 
Size Guide
 Size                                 Waist                          Neck                                              
| | | |
| --- | --- | --- |
| XS | 30 - 36 CM | 24 CM |
| S | 38 - 50 CM | 28 CM |
| M | 48 - 62 CM | 32 CM |
| L | 57 - 77 CM | 42 CM |
| XL | 75 - 107 CM | 48 CM |