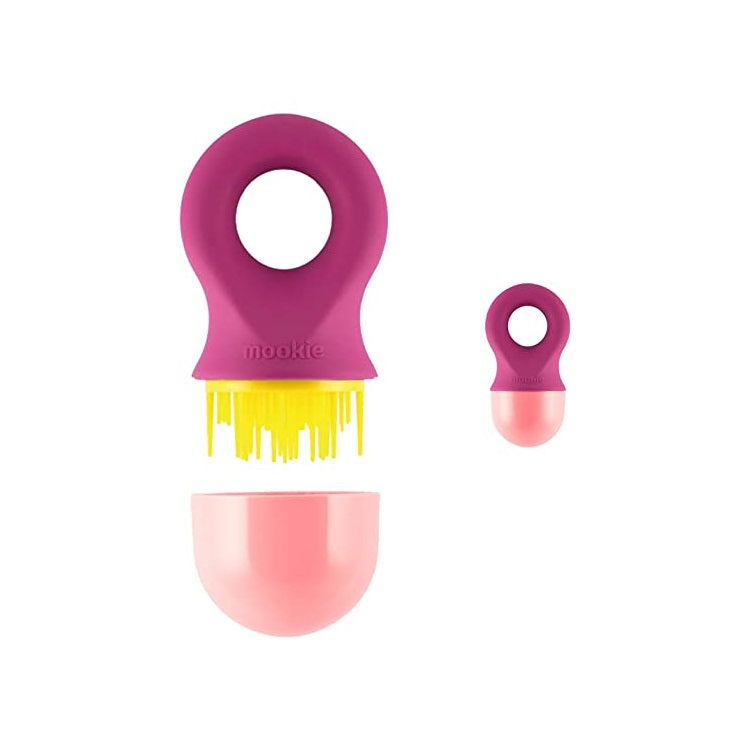 MOOKIEPET Mookiemax Brush and Massager for Dogs
MOOKIEPET mookiemax Brush and Massager for Dogs
Introducing the Mookiepet Mookiemax brush and massager for dogs – the ultimate grooming tool that helps induce a relaxing bonding time with you and your furry best friend.
Do you struggle to keep your dog's coat shiny and healthy at home in between grooms? Well, the Mookiemax is a great companion to help. These innovative little brushes are designed to make at-home grooming a breeze.
The Mookiemax Dog Brushes wonderful ergonomic design helps remove the downy undercoat from your dogs fur. 
Mookiemax Brush and Massager Benefits:
Soft bristles and a flexible rubber massager for effective detangling and removal of loose fur
Ergonomic handle for comfortable use during long grooming sessions
Compact size for touch-ups on the go
Massaging action of the rubber bristles helps stimulate circulation and promote healthy skin
Soft bristles gentle enough for use on sensitive areas like the face and paws
Suitable for all breeds and coat types
Affordable price and durable construction
Can also be used with cats
Don't just take our word for it – try the Mookiemax for yourself and see the difference it can make to your dog's home grooming routine. It's the perfect addition to your pet care arsenal when teamed up with your Kibble Dog Spa Cosmetics.
Winner of BBC's 'The Customer Is Always Right' and Silver Winner in 'Pet Product of the Year' at the prestigious PetQuip Awards
Add the MOOKIEPET Mookiemax Dog Brush to your Kibble Bakery shopping cart today and give your furry friend the grooming care they deserve. You'll both be glad you did!
EARN UP TO 125 KIBBLE VIP POINTS WITH THIS PURCHASE!