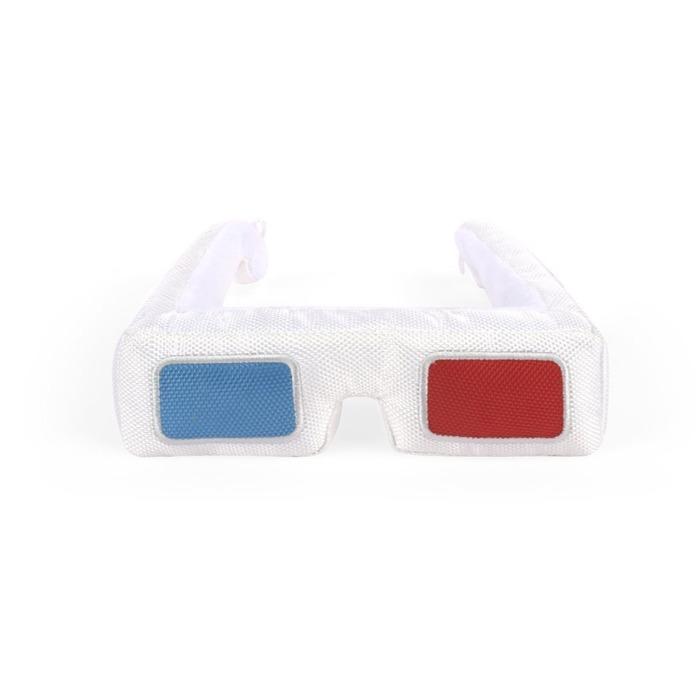 P.L.A.Y Hollywoof D3-Dog Glasses Dog Toy
P.L.A.Y HOLLYWOOD D3-DOG GLASSES DOG TOY
P.L.A.Y's Story:
It all started with an adorable, irresistible ball of fur – otherwise known as Momo the Pug. From the very first sniffs, snorts and licks on our faces, we knew life would never be the same again. P.L.A.Y. has grown into an empire of pet products and accessories that are truly meeting the needs of modern pet parents they are always striving to create the next best things for our pets. 
Shhh, the show is about to start! The next time you and your pups enjoy a night in to watch a new film, make sure they have their Hollywoof Collection 3-Dog Glasses to get the full effect for when the lights go down.

Features Crinkles Arms and Squeaker for extra fun!

Hand-made craftsmanship, double layer exterior and double-stitched edges ensure extra durability. Eco-friendly filler is made from 100% post-consumer certified-safe recycled plastic bottles

Machine washable and dryer friendly