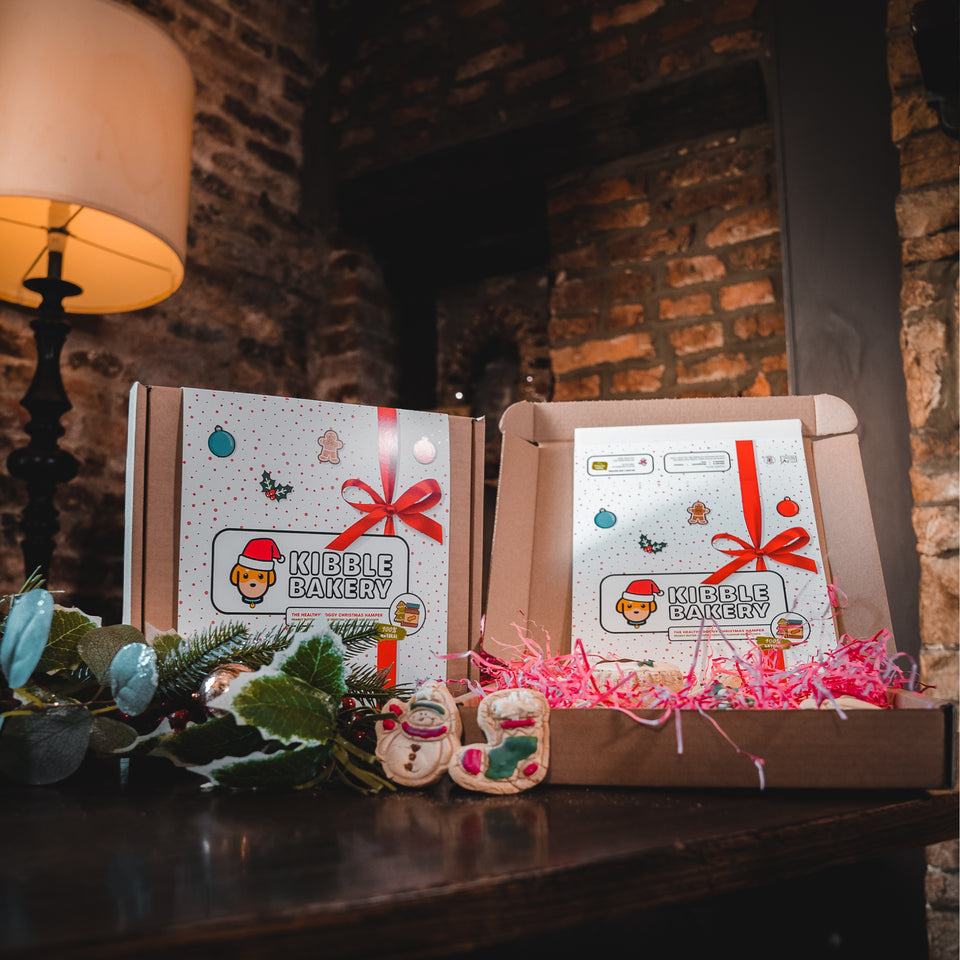 The Healthy Doggy Christmas Hamper
The Kibble Bakery Healthy Doggy Christmas Hamper
Peanut Butter + Festive Frosting Flavour Dog Biscuits
The 2023 Kibble Bakery Doggy Christmas Hampers are packed with handmade 100% natural peanut butter festive biscuits, topped with a variety of Beetroot, Carob, Spirulina and Turmeric frosting. Each box contains 8 hand-cut, individually iced festive themed biscuits:
A Candy Cane, Gingerbread Man, Christmas Tree, Christmas Stocking, Santa Paws, A Christmas Pudding, Rudolph and Snowman.
As always, all of our biscuits are free from wheat, gluten, grain + no added sugars, salts or preservatives.
All packaged up in our new festive packaging all ready to pop under the tree for the perfect Christmas dog gift.
NOTE:
Post My Hamper ASAP - Posted within 3/4 Days.
Post My Hamper In Time For Christmas - Posted on Tuesday 19th December.
Hampers also available for collection, don't forget to select your collection location: Hebden Bridge or Skipton.