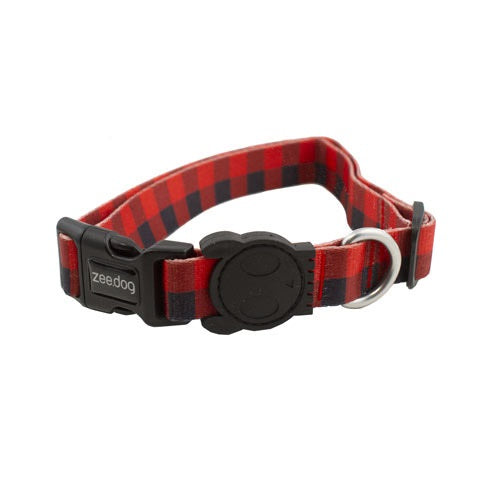 Zee Dog Benji Collar
ZEE DOG BENJI COLLAR
Zee Dog was founded with one major purpose: to Connect Dogs and People. We design and build products of expression, ones that help make your life and your dog's that much cooler.
Zee Dog Benji Dog Collar, made of soft and resistant polyester, our collars are smooth on the fur, fully adjustable and come with a buckle built with a 4-point lock system for added safety.

Zee Dog Benji's quality, design and comfort:
- Made of soft and resistant teteron polyester;
- Soft on your dog's fur;
- Crisp and bright colors;
- Fully adjustable;
- Buckle built with a 4-point lock system for added safety:
- Rubber logo protects stitches for longer durability.
Kibble Bakery+ Coffee House is an independent family run dog café and bakery based in Skipton.
Kibble Bakery online aims to be your 'One stop dog shop' and focus on sourcing contemporary design to help you have a 'trendy ass pooch' So, we scour the world to bring quirky and unique pieces to make your pup stand out from the crowd. We love finding them super special pieces that you can't find around every corner. We work with designers from America, Australia, Sweden, and of course here in the UK. You are bound to find something extra special just like your four legged friends!
Please check the images for the size guide before making your choice.